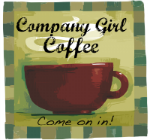 It must be Colorado.
It was 70 degrees and sunny yesterday and today it's snowing!
They say we are expecting 7 inches at our house. Schools closed due to the predictions--but we are sitting here around noon with nothing on the roads. Pickle has been on Spring Break (gotta love snow on Spring Break!) since Wednesday anyway, and Bubba has been home with fever/cold/pinkeye and was heading in for his last day before break. Now we are all home and enjoying a VERY lazy morning.
I have been pretty absorbed with the Easter event we have coming up a week from today (!) at church
.
I have been working on it for a long while, but this week it was time to nail everything down. I spent lots of time gathering volunteers and figuring out details.
My new office set-up at church
is really helping me tune out the office hubbub and to focus! I'm so glad we changed it around, even if many at church have commented that it looks like I've been given a time out. :0)
As I mentioned, we have been
enjoying some nice weather here
, and along with Daylight Savings Time, it's really
making it feel like Spring
. Nothing is green here yet, and I haven't decorated my house for Spring yet...but I'm getting in the mood. Are you?? Even the snow isn't bothering me, cause I know it won't last long.
We don't have big plans for Spring Break, but I am hoping to steal away some time from a busy week at church to do some fun stuff with the kids. Hubby is off too (a perk of working at a school!), so even if I'm busy--he will hang with the kids. And the whole family will help with making things happen for the Easter event too--working together is fun.
One thing we do have planned is to head here on Sunday:
We are pretty excited--it's only $10 at the door and general seating so we'll be getting there early and camping out in line. It will be a fun day.
That's all for today, cause I need to turn my lazy morning into some afternoon productivity.